Winter Tires - 8 Common Questions Answered
Winter Tires - 8 Common Questions Answered
Posted on November 18, 2021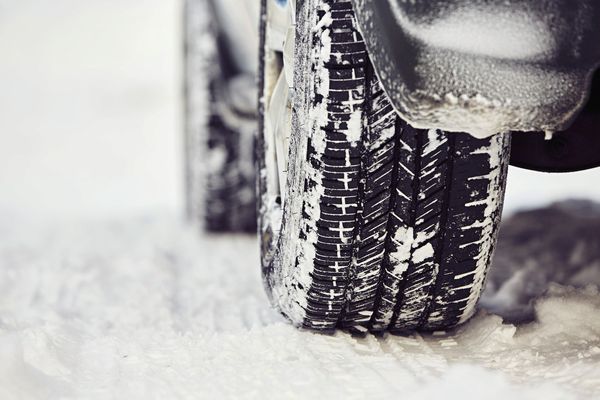 One of the most important parts of preparing your vehicle for winter is changing over to your winter tires. This can create added tasks and expenses and let's face it, car ownership is already a bit daunting at times, so it's natural that there would be a lot of questions surrounding winter tires. If you need them, why you need them and when you should put them on are all questions we hear often! So let's address some of the most commonly asked questions about winter tires!
When should I put my winter tires on? When the temperature is consistently below 7 degrees Celsius or there is snow expected in the near future, it's a good time to change to your winter tires. In our area, this usually happens around late November but keep an eye on the weather forecast to know for sure!
Why should I have winter tires on in the winter? When temperatures drop, the rubber used for regular or all-season tires hardens making them less effective on wet or slippery roadways. Winter tires stay soft in colder weather which allows them to better conform to the texture of roads covered in snow and ice.
Are winter tires worth it? If you drive in winter weather, the answer is a firm yes! Winter tires increase your vehicle's ability to handle on snow, slush and ice. They also improve your braking distance and make it easier to perform in challenging weather conditions. The benefits far outweigh the costs and extra steps in changing your tires over twice per year, especially if you do a lot of driving in the winter.
Can I leave my winter tires on all year? Technically you can leave them on if you want, but we definitely don't recommend it! Winter tires are meant for colder weather. When the soft rubber warms up, it breaks down at a quicker pace which means you'll be replacing them more often. Stopping distances will also be longer and handling is compromised. It's well worth the quick trip in to have us change them for you, or learning how to DIY it.
Should I buy new tires online or in person? While buying tires online can save you some money, it can also be a risk. There is also the hidden cost of shipping which often racks a good price up over the cost of just buying them locally. We are all for doing your research, choosing a great brand and price comparing to find the best deal. Buying early can often allow you to get great incentives on winter tires for sale at the dealership. If you find a better price online, feel free to contact our Service team to find out if we can price match it for you!
Can you use the same rims on winter tires? Again, you can, but the cost of having the tires changed to new rims is higher and you create significantly more opportunities for wear, which just means that your tires break down faster and you can compromise their performance. To get the best life out of your winter tires, and to save the cost adding up for switching them, it really is best to get a second set of rims for your winter tires.
Is it mandatory to use winter tires in Nova Scotia?  While winter tires are recommended for driving in the winter, they are not mandatory by law in Nova Scotia. Though you don't have to switch to winter tires, it's highly recommended to ensure your safety and potentially save yourself on expensive bills that winter driving can create.
Where is the best place to shop for winter tires in the Dartmouth area?  We won't even try to hide our bias on this one, obviously, we'd say at Fairley & Stevens Ford Dartmouth! Our Service bays are open to drive on in when you're ready to change to your winter tires this year. Our tire experts will get you installed, balanced and back out on the road as quickly (and safely) as possible!
Looking at the forecast, we recommend getting your winter tires installed in the next few weeks. Avoid the rush, pop in to see us as soon as the temp hits 7 degrees or below consistently!