Why should I buy a Ford Escape?
Why should I buy a Ford Escape?
Posted on April 21, 2021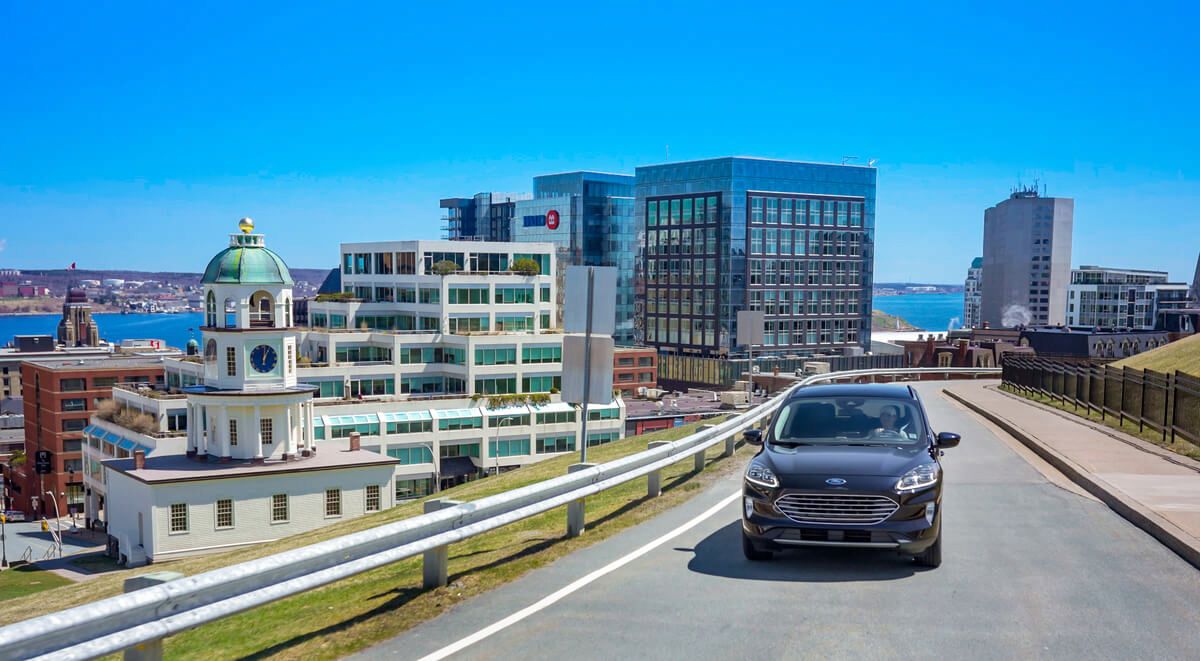 Look around any large parking lot and you're sure to notice an abundance of Ford Escapes. They are popular among families and for commercial use as taxis and Ubers. While some may find their popularity a drawback, there's no denying that the Ford Escape has a ton of benefits that make it as popular as it is.
You get a lot for your money with the Escape base model and different trim levels, plus they are fuel-efficient, reliable and easy to maintain. Also, due to the massive number of Escapes sold each year, there is a good market for resale. Parts are readily available as well, lowering the overall cost to service over the vehicle's lifetime. Ford dealerships like Fairley & Stevens also tend to have extensive service availability, making it seamless to have your new and older model Ford Escapes serviced and repaired.
Let's explore some of the key reasons you should consider buying a Ford Escape:

1. Spacious Interior: Most people who choose an SUV are looking for plenty of space, even in a compact one. The Ford Escape serves up plenty of space, with more cargo and passenger space than most other SUVs in its class. The Escape has just over 34 cubic feet of passenger space, and 68 cubic feet when the rear seats are folded down. Rear passengers also have more than 37 inches of legroom, giving them plenty of space to stretch out.
2. Fun To Drive: Since SUVs are larger than cars, they can sometimes feel sluggish to drive, which is not the case with the Ford Escape. The Escape comes with a standard 179-horsepower 1.5-liter engine, which gives it plenty of power. It feels like you're driving a sedan, but you have the space and features of an SUV.
3. Inexpensive to Own:  Because Ford's are plentiful, replacements parts are cheap and easy to find if needed. Add to that the Escape's decent fuel economy (7-10 L/100kms) that will save you at the pump every week and you'll find you're spending a lot less money on your vehicle across its lifetime. Choose the hybrid Escape and save even more on fuel!
4. Reliability:  J.D. Power has given the Ford Escape a reliability rating of 4 out of 5, which is well above the average ranking of 3 out of 5. Knowing that the Escape will be there when you need it takes a load off your mind!
5. Versatility: The Escape comes with FWD or 4WD options, so it's good for people who occasionally go off-road or who are faced with challenging seasonal weather (which is pretty much all of us in this area). The Escape is also a good fit for those who have toys to haul. With 3,500 pounds of towing capacity (when properly equipped), the Escape can tow a small boat or teardrop trailer.
6. The Interior Materials: The Escape's interior is made from high-quality materials that give it a leveled-up look. It's not a luxury vehicle, but it feels a lot more upscale than you would expect for the price tag. The line-topping trim's leather certainly borders on a luxury SUV, but even the lower trim levels have interiors that impress.
If you're considering a new 2021 Ford Escape, there are some additional benefits you may want to check out:
An Updated Exterior Design
The 2020 Ford Escape received a massive face-lift as part of their revamp which has been carried into the 2021 models. The front and rear fascia look far more contemporary than they used to, and the lines are a lot sleeker. Additionally, the wheelbase is longer and wider than in its previous iterations. This means that rear seat leg room gets a boost, as does the cargo space available.
CoPilot360 is Now Standard
This is a suite full of driver aids that consists of the Blind Spot Information System (BLIS) with Cross-Traffic Alert, the Lane Keep System, Pre-Collision Assist with Automatic Emergency Brakes, Adaptive Cruise Control, Evasive Steering Assist, Reverse Brake Assist, a rear-view camera and Enhanced Active Park Assist. This massive bundle of features is helpful at keeping you safe on the road and is now standard in all Ford Escape models.
An Abundance of Infotainment Features
There are plenty of infotainment features available on the new Escape, making it highly competitive with other vehicles in this segment. All trim levels above the base S trim have an 8-inch touchscreen display. Smartphone app integration via Apple CarPlay and Android Auto is standard, as is 4G LTE WiFi hot spot connectivity. You can opt for a 12.3-inch digital gauge cluster that has clear graphics and is easy to read. There are standard USB ports as well as USB-C ports. You can also opt for a 10-speaker Bang & Olufsen audio system.

<p">Second-row Seats Move Easily
One of the downfalls of many other vehicles in the Ford Escape's segment is that the second-row is clunky and doesn't slide very well. The new Ford Escape has seats that slide without any issues, allowing for more versatility with your interior space. When you need more cargo space, you can get it quickly and easily and when you need room for passengers, you can get that quickly and easily too!
On a personal note, I have driven a Ford Escape for most of my vehicle owning years. Over the years I have compared it to various other models in its category and the Escape wins every time. Ford's flexibility of features available at each trim level has always made it a hands down winner for me - I can get exactly what I want without paying for a whole bunch of expensive features I don't want. When the EcoBoost engine was introduced, that was it for me - I was sold and haven't looked back!