Why Is There a Semiconductor Microchip Shortage?
Why Is There a Semiconductor Microchip Shortage?
Posted on December 8, 2021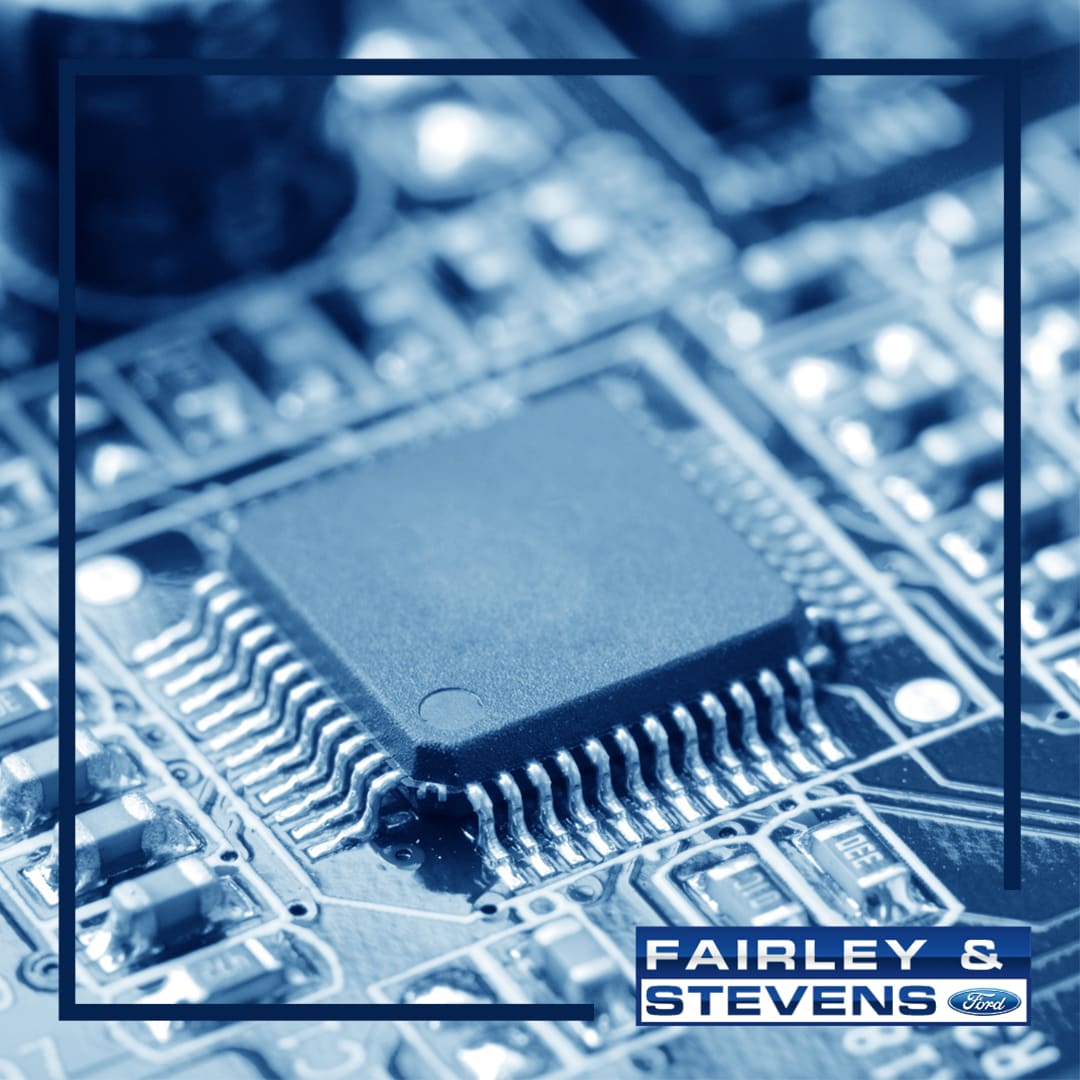 If you've opened the news or tried to purchase a vehicle in the past 18 months, chances are you've heard about the semiconductor shortage that has rendered thousands of vehicles incomplete and inoperable. Prior to summer 2020, most people had never heard of a semiconductor but we now know how important this microchip is to producing today's vehicles. Images of rows upon rows of vehicles that are otherwise ready to ship to consumers have plagued the news and have caused challenges for buyers, sellers and dealerships like us. When we originally planned a blog on this topic, the goal was to give a bit more background information on the shortage and how it would affect new vehicle production for 2022, as well as how that is impacting used inventory and resale values. But Ford has recently forged a partnership with GlobalFoundries, the 4th largest manufacturer of semiconductor microchips globally. This partnership is Ford's long term plan to keep the semiconductors coming so your new vehicle makes it to you! So what does this mean for you as a consumer? Well, it definitely means that if you're waiting for an order or looking to purchase a new vehicle, it will be on its way soon.
With the release of the new Ford Bronco, Mustang Mach-E and the F150 Lightning, Ford lovers (and many new customers from other brands) have been chomping at the bit to get their hands on their vehicles. This partnership means that those orders can be filled and backorders can start to be rolled out. This also means that many people who have been holding on to their trades while they wait for new vehicles to be delivered will begin letting them go. For those looking to make a used purchase, inventory may just start to increase again - which will (hopefully) result in prices beginning to level out again. Another cool byproduct of the partnership with GlobalFoundries is the future plans to explore technology to power electric vehicles, autonomous driving systems and more. Semiconductor chips are used in everything from vehicles to your washer and dryer so the sky is the limit on where this could lead! It's impossible to predict the future, but it's safe to say that a reliable source for semiconductors means the current situation will begin to see some relief and calm down from the fever pitch it has reached.