Why Buy From a Dartmouth Ford Dealership?
Why Buy From a Dartmouth Ford Dealership?
Posted on May 19, 2021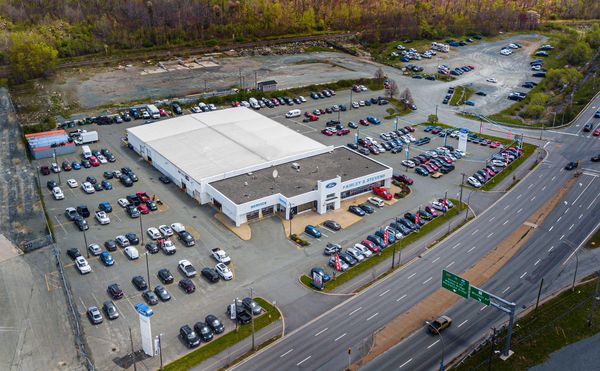 These days it's not very difficult to sell someone on the idea of buying a Ford vehicle. Our extensive line-up of small, mid and full-sized SUV's to top performing trucks and off-road vehicles has something for everyone. Of the top 5 vehicles sold in Canada last year, 4 of the 5 came from the Ford line-up!
Ford's commitment to innovation, including the re-imagined Ford Bronco, the new F150 Hybrid with PowerBoost and the wildly popular Mustang Mach-E, plus aggressive emission reductions targets and future battery powered commercial vehicles all add to the allure of owning a Ford vehicle. It's clear that owning a Ford has its advantages, but what makes buying from OUR Ford dealership so special? Fairley & Stevens Ford has been in business for over 73 years. We have a reputation for taking great care of our team so they take great care of our customers. As we usher in a new era of Ford products and our local dealership management, there are many reasons to bring your business to Fairley & Stevens - Your Dartmouth Ford Dealership!
Current market conditions have made pre-owned vehicle buying a lot more difficult than in the past. An ultra-competitive market means that prices have risen and stock is limited. The dangers of buying from a private seller are exacerbated in this market because you can't afford to buy a vehicle without knowing it's history and having the assurance that if something goes wrong, you've got a warranty and a great service department to back you up. When you buy a Certified Pre-Owned Ford vehicle from Fairley & Stevens, you get the peace of mind that it has been thoroughly inspected and you are getting a great price for the vehicle. You may also get the additional benefits of a warranty and financing options, and you'll definitely receive excellent customer service during the buying process and after your purchase is made. Fairley & Stevens Ford also has the largest Service department in Atlantic Canada. This means that your vehicle can be serviced faster and by genuine professionals who have been in the business for many years. Our commitment to you is to help you keep your vehicle in the best shape possible for years to come by providing fast, efficient and reliable service. Buying a vehicle from Fairley & Stevens Ford means you get the full dealership experience. All of the amazing Ford line-up of new vehicles, the best selection of pre-owned vehicles, the largest Service department in Atlantic Canada and the best customer service from our wonderful team are all of the reasons you should buy your next vehicle from our car dealership right here in downtown Dartmouth!