What to Look for When Buying a Used Truck
What to Look for When Buying a Used Truck
Posted on October 28, 2021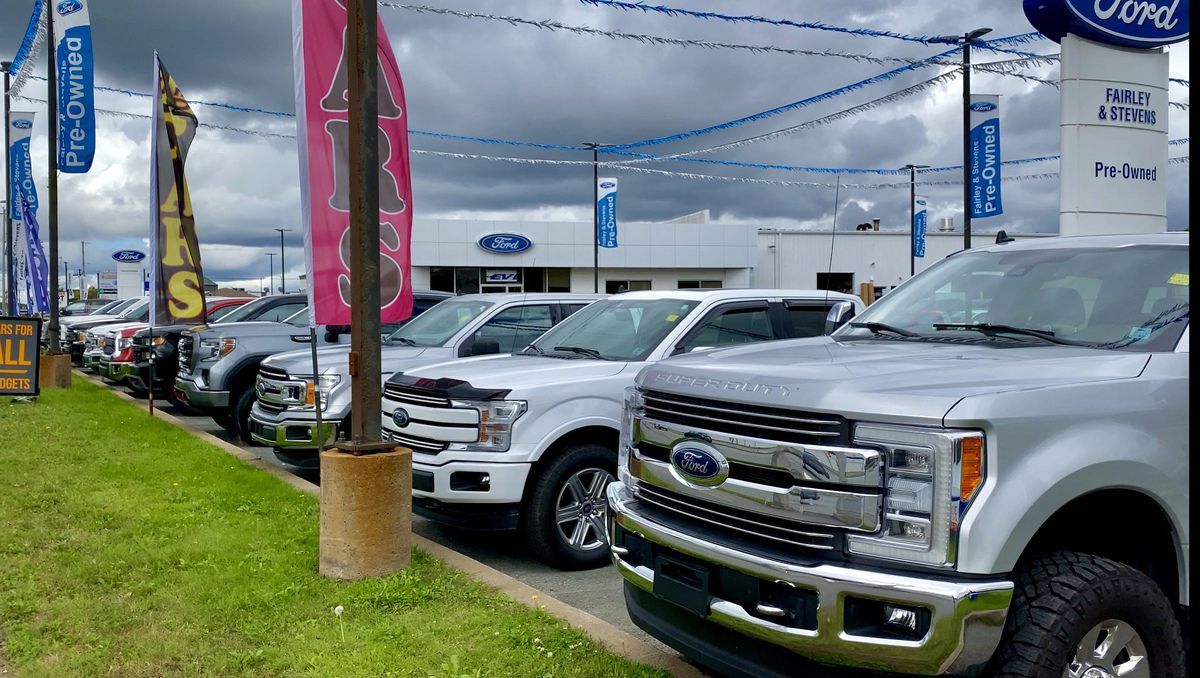 Buying a used truck is a big investment. You will usually purchase a truck because there are jobs you need it to be able to do and workloads it needs to handle. A great used truck will have lots of life left in it to get the job done. But if the truck has been used and abused, you might be getting yourself into a huge (and very expensive) headache.
Buying used from a dealership can help to bring more assurance to the purchase though since we have qualified mechanics to check them out and only bring in vehicles we feel comfortable reselling to our customers. Car dealerships are regulated and have a reputation to protect, as well as a desire to genuinely provide our customers with reliable vehicles, so you can feel more secure making a preowned vehicle purchase with us.
Even though you choose to purchase a used truck through a dealership, there are still several things you want to ensure you've thoroughly checked out and understand about the vehicle before you go ahead and pull the trigger. Here is our list of what to look for when buying a used truck:
Warranty & Service Records - Find out if the truck still covered by some portion of its factory warranty. If so, just remember that without full service records in hand to prove continual and ongoing maintenance throughout the life of the vehicle, that warranty coverage could be compromised. Remember that warranties do not cover damage or wear caused by a failure to maintain the vehicle properly so ensure you have service records in hand if the warranty is still valid. Actually, service records are helpful either way so be sure to get whatever you can even if no warranty is left on the truck.
Bed & Towing Hitch Integrity - Heavy use of the truck bed and towing hitch are signs that a truck has had a rough life. Start by inspecting the truck bed for rust and corrosion, and heavy scratches or dings – these can be signs that the truck was heavily used, but not taken care of properly. You should also examine the truck bed for signs of recent repainting, which could be covering up serious structural damage or flaws.
Next, examine the towing hitch. This can tell you quite a bit about how a truck was used. Is it heavily worn and scratched? Are the bolts attaching it to the frame warped? Is the license plate bent? Are there signs of damage around the towing hitch, or any cracks in the surrounding metal?
It's important to understand how much towing a pickup truck has done. The mechanical systems of a truck that has gone 200,000 kilometres while only hauling light loads may be in better condition than a truck that's traveled 100,000 kilometers towing a heavy trailer or an RV.
Signs Of Heavy Off-Road Use - There's nothing we Canadians love more than a good bit of off-roading – especially behind the wheel of a powerful 4x4 truck. And many trucks in Canada are used on ranches, farms and construction sites – where some off-roading may be necessary.
However, when you're looking to purchase a truck, you'll want to avoid trucks that have been heavily used off-road. Off-road use is extremely taxing on the mechanical and structural systems of trucks.
Signs of heavy off-road use include deep scratches and dings on the underside of the vehicle's frame, and suspiciously bent parts. These can be signs of heavy off-road activity, which can lead to increased wear on the transmission, suspension and chassis of the truck.
Strong, Unbent Frame - The frame is the body upon which the rest of the truck is built – the chassis that connects the body of the vehicle to the mechanical components. A strong, unbent frame key to ensuring your truck will not wear down faster than usual and have unbalanced concerns.
Bent frames are bad news – they're either a sign that the vehicle has been in a serious accident, and had its frame straightened, or that a truck has been used to do heavy-duty activities like snowplowing, hauling heavy trailers or a lot of off-roading.
Get underneath the truck. Take a look at the frame to ensure that it's straight and that it's free from rust, large dents or suspiciously fresh undercoating or rustproofing.
Purchasing a used truck is a great way to avoid taking the large depreciation hit associated with buying a brand new vehicle. It's also a great way to save money, get more options and buy a vehicle that has a solid history of performing well. Be sure to shop carefully and pick a reputable dealership to buy from so you can be happy with your purchase for years to come!
At Fairley & Stevens Ford Dealership, we are committed to helping our customers find the vehicle that suits their needs and puts a smile on their face. Give us a call or stop by the dealership to tell us how we can help get you into a used vehicle that's perfect for you!