What to Look for When Buying a Used SUV
What to Look for When Buying a Used SUV
Posted on November 1, 2021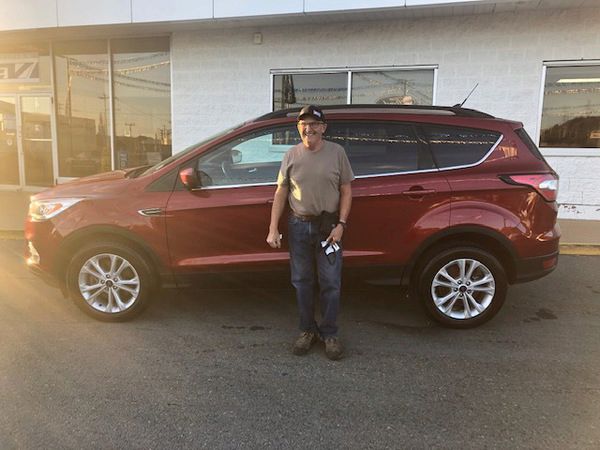 If you're looking to purchase a used SUV, chances are you're looking for the space and accessibility of a larger vehicle that can perform in various conditions and terrains, but you're not looking to shell out the dollars associated with purchasing a brand new vehicle. The bells and whistles in a new SUV improve constantly but you can get a lot for your money by purchasing a quality used one from a reputable dealership. Buying used from a dealership can help to bring more assurance to the purchase. We know what a quality used SUV looks like and only bring in vehicles we feel comfortable reselling to our customers.
Car dealerships are regulated and have a reputation to protect, as well as a desire to genuinely provide our customers with reliable vehicles, so you can feel more secure making a preowned vehicle purchase with us. Even though you choose to purchase a used SUV through a dealership, there are still several things you want to ensure you've thoroughly checked out and know about the vehicle before you move forward with the sale. Here is our list of what to look for when buying a used SUV: Interior Inspect the vehicle in daylight. Check carefully for excessive wear of the interior upholstery, the seats, even the brake and accelerator pedals. New pedals may indicate a lot of use. Squealing brakes under normal operation can mean excessive wear or improper adjustment. Exterior
Evaluate the condition of the tires. Check the trunk for spare tire, jack and wheel wrench.
Press down each corner of the vehicle. It should come to rest quickly. If it keeps bouncing, the shock absorbers may need replacing.
Inspect the car body for dents, signs of rust, ripples or signs of repainting which might indicate recent bodywork. Ripples on the body of a vehicle suggest bodywork has been done and the vehicle could have been in a collision. Warranty and collision history Ask about the vehicle's collision history and request a written statement that summarizes collision information. Ask about warranty. Any warranty that is offered with the sale of the vehicle should be expressed in writing. The warranty should state exactly what is covered, who is providing the warranty and whether it includes both parts and labour. If the warranty covers "all major components," ask for a definition of what all major components are. During road test If you're still interested in the car, take it for a road test and check that the:
vehicle starts immediately and idles smoothly once it's warm
engine gauges and warning lights are working
steering doesn't stiffen up and bind – if it has power steering, there should be no squeaks or moans
brakes feel firm and don't pull to one side, may indicate a problem with alignment
Drive at different speeds on different road conditions because this will help you better evaluate the performance of the vehicle's steering, brakes, shock absorbers and front-end alignment. Lack of control during cornering at normal speeds or an excessively bouncy ride can mean steering linkage problems and/or worn-out shock absorbers. Purchasing a used SUV is a great way to avoid taking the large depreciation hit associated with buying a brand new vehicle while still getting the space and fun add-ons that come with an SUV purchase. It's also a great way to open up your options options and buy a vehicle that has a solid history of performing well. Be sure to shop carefully and pick a reputable dealership to buy from so you can be happy with your purchase for years to come! At Fairley & Stevens Ford Dealership, we are committed to helping our customers find the vehicle that suits their needs and puts a smile on their face. Give us a call or stop by the dealership to tell us how we can help get you into a used vehicle that's perfect for you!