Taking It For A Spin - The Ins And Outs Of Test Driving A Vehicle
Taking It For A Spin - The Ins And Outs Of Test Driving A Vehicle
Posted on June 2, 2021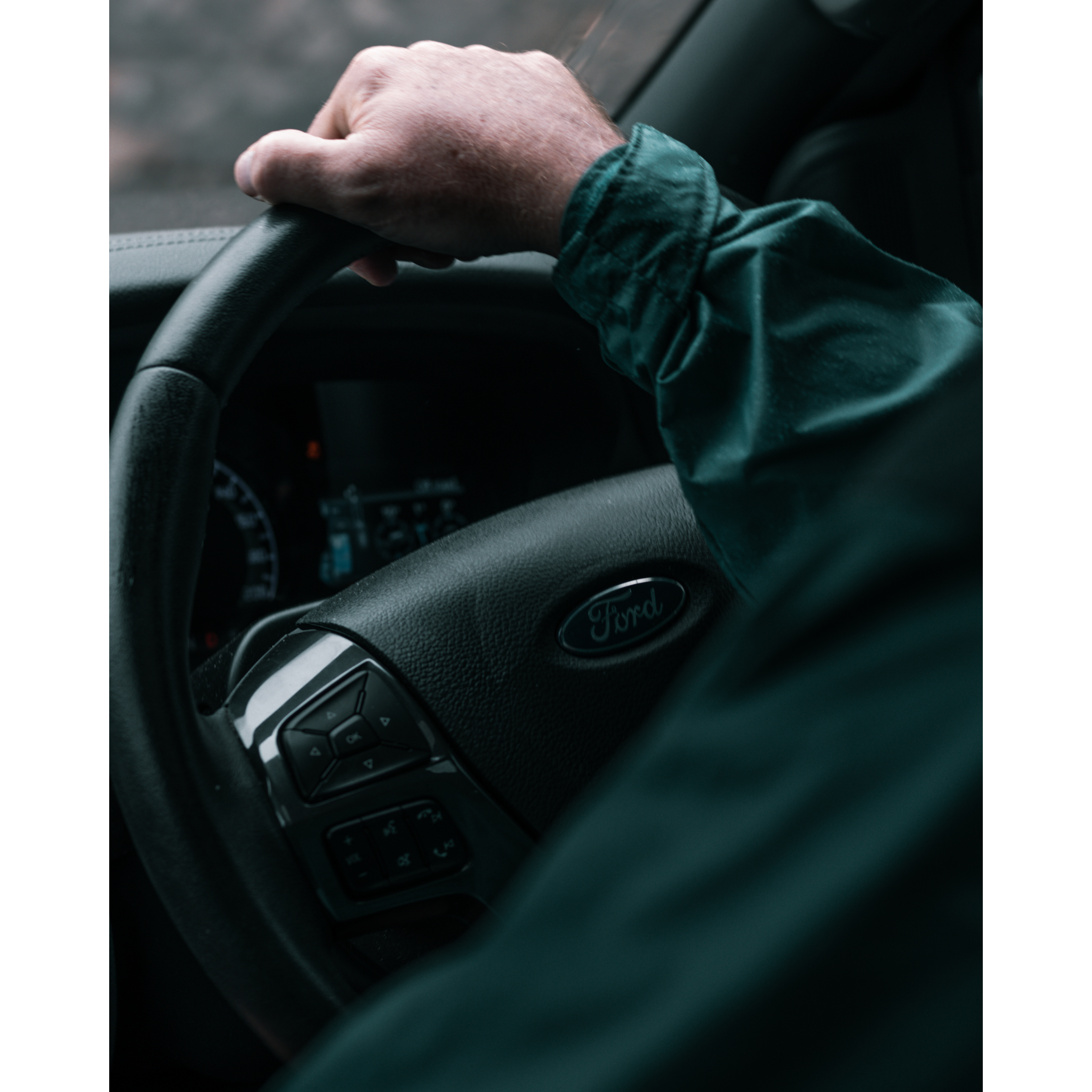 Current Covid restrictions have created a new challenge for those needing to purchase a vehicle. Online purchasing options have quickly adapted to make the process seamless and contactless but most people still want to test drive their vehicle before buying it. Dealerships like Fairley & Stevens Ford have responded by offering curbside test drives where we bring the vehicle to you or full money back guarantees if you purchase the vehicle without driving it first. After offering these services for a few months now, the feedback from our customers has been overwhelmingly positive. We make the test driving process safe and simple for you!
If you asked many of our customers "Would you buy a car without test driving it?", you might be surprised to hear that several already have!
Our recommendation is that if you are familiar with the make and model of the vehicle you are considering, you can certainly purchase it without a test drive. We will deliver the vehicle to your home contactlessly, you can drive it for up to 30 days and we will give you your full money back if the vehicle doesn't meet your expectations.
If the make, model or trim level of a vehicle is unfamiliar to you, we highly recommend a test drive. There are so many nuances to a comfortable fit in a car or truck that you just need to check out for yourself. In this case, we can provide a test drive delivered straight to your door!
Simply sign up online for a test drive delivery and we'll bring the vehicle, fully sanitized, to you. We'll secure the paperwork ahead of time so you only need to show the Fairley & Stevens team member your drivers licence (contactless), and you're off on your test drive!
Whether you test drive here at the Ford dealership or from your home, here are a few tips to help you maximize the time to truly know if the vehicle is the right fit for you:
Do your research ahead of time. Know exactly what features you want to try out, what items you need to use the vehicle to transport (ie. Pets, car seats, towing, bikes, etc) and the specifics that you need to check out to ensure this is the right vehicle for you.
Feature test. While you are driving the vehicle look out for these five key things - how the seats feel, how the vehicle accelerates and brakes, how it handles, how the gadgets work and what the sight lines are like.
But don't stop there, check out these finer details to get a real make or break idea if the vehicle will be comfortable and suit your needs:
How are the storage cubbies?
Are the cup holders accessible?
How's the leg room?
Do your pants get dirty when you exit the vehicle?
Is the back seat large and comfortable enough?
How hard or easy is it to get a child seat in there?
Are the rear seats adjustable? Do they fold down?
Is the trunk big enough?
Are the gauges easy to read?
Is the display screen clear and easy to operate?
How effective is the climate control?
Bring your phone with you and hook it up to the Bluetooth. How does the stereo sound, for both music AND podcasts? Is there wi-fi connectivity? Do you require voice activation? Is there a convenient place to put your phone while you're driving?
What about the navigation system? Is it simple and reliable?
Go through your own list of "must have's" and "nice to have's" from your research as well and ensure you have a clear answer on each option.
Drive in Different Conditions. Don't just take your test drive vehicle on the highway. Take it on quiet streets, busy streets, highways and dirt roads. If it's in the winter, find a slushy road and see how it handles. Find a bumpy road to see how it handles uneven surfaces.
Is it noisy? Uncomfortable? Or does it handle it all like a dream?
Drive it in a Parking Lot. Do your due diligence and see how it feels to park the vehicle.
Is it too long?
Are the sight lines okay out the back?
Does the backup camera help you?
Check to see if you can comfortably exit the vehicle when parked between two vehicles. Check to see if the turning radius is good enough. Is the front end so low it scrapes parking curbs?
Are you comfortable parallel parking?
Consider your experience with the dealership. Whether you test drive in person at the dealership or have the test drive brought to you, you're highly likely to need to work with us (or any dealer you're considering) again. You'll need to complete the sale, have your vehicle serviced, buy accessories or parts and much more.
Do you feel comfortable doing that? What are the service policies like? Are appointments readily available? What are the prices like?
With the largest Service department in the Maritimes, Fairley & Stevens can always help get you the service and repairs you need quickly and affordably. We've got experienced technicians to help you through the process and will ensure you get only what you need. And we can do it all contactless as well!
Knowing if a vehicle will suit your needs is a critical part of the buying process and the test drive is typically how you do it. We will virtually walk through the vehicle with you and can deliver a test drive experience to your door. Whatever you feel you need to decide if this is the right vehicle for you, we will do our best to make it happen!
And if you chose to purchase the vehicle without a test drive, our no hassle, money back guarantee has got you covered!