Servicing Your Vehicle At The Dealership
Servicing Your Vehicle At The Dealership
Posted on June 16, 2021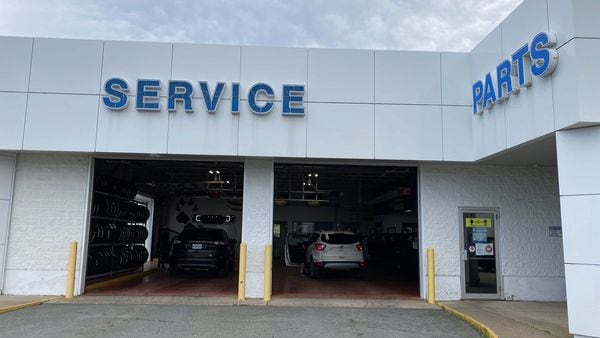 In addition to payments, insurance, and fuel, drivers must deal with the cost of maintenance and repairs, there's no getting around it. Naturally, we would all like to minimize those costs wherever possible. With that in mind, some customers are tempted to service their cars at independent shops rather than the dealership. The perception is that you'll spend more at the dealership. We suspect that, cost aside, most people would prefer to get their vehicle serviced at the dealership. There's good reason for that. A dealer can provide the knowledge and expertise that an independent shop often can't match. This is often because they don't have the brand specific knowledge that technicians at a dealership receive. A dealership like Fairley & Stevens Ford also employs technicians that specialize in particular areas, such as diagnostics. Accurately assessing problems and providing the right fix is a money saver in the long run. Specialized Ford technical expertise is particularly important where safety is concerned. Take, for example, windshield replacement. Windshields of newer vehicles often house the detection equipment used in driver assist safety systems like Ford Co-Pilot360. Also, windshields form an important part of a modern vehicle's structural integrity. As such, proper installation is crucial.
In addition to up to date Ford specific knowledge and expertise, dealerships are equipped with specialist tools mandated by the manufacturer, tools needed to keep up with advancing technology. At Fairley & Stevens Ford, many of our technicians have been with us for a very long time, which means they've worked on newer and late model Ford of all kinds. They know the evolution of the different products and thoroughly understand what it takes to fix them.
Dealerships often have the resources to offer other benefits as well. For example, most dealerships will have a large stock of replacement parts. With parts on hand, you're less likely to have to leave your vehicle overnight or return for a second visit for the same repair. At Fairley & Stevens Ford Dealership we are also pleased to be able provide amenities like a shuttle service, loaner cars and complementary car washes. Is there some cost involved in being able to take advantage all that a dealership has to offer? Some, yes but in reality most services are competitively priced. If you look closely we think you'll find the cost of maintenance and repairs is actually very reasonable. Plus, you'll have the peace of mind that comes from knowing that your vehicle is under the care of those who know it best.
Book your service with us today.