Selling Your Vehicle to a Dealership
Selling Your Vehicle to a Dealership
Posted on August 5, 2021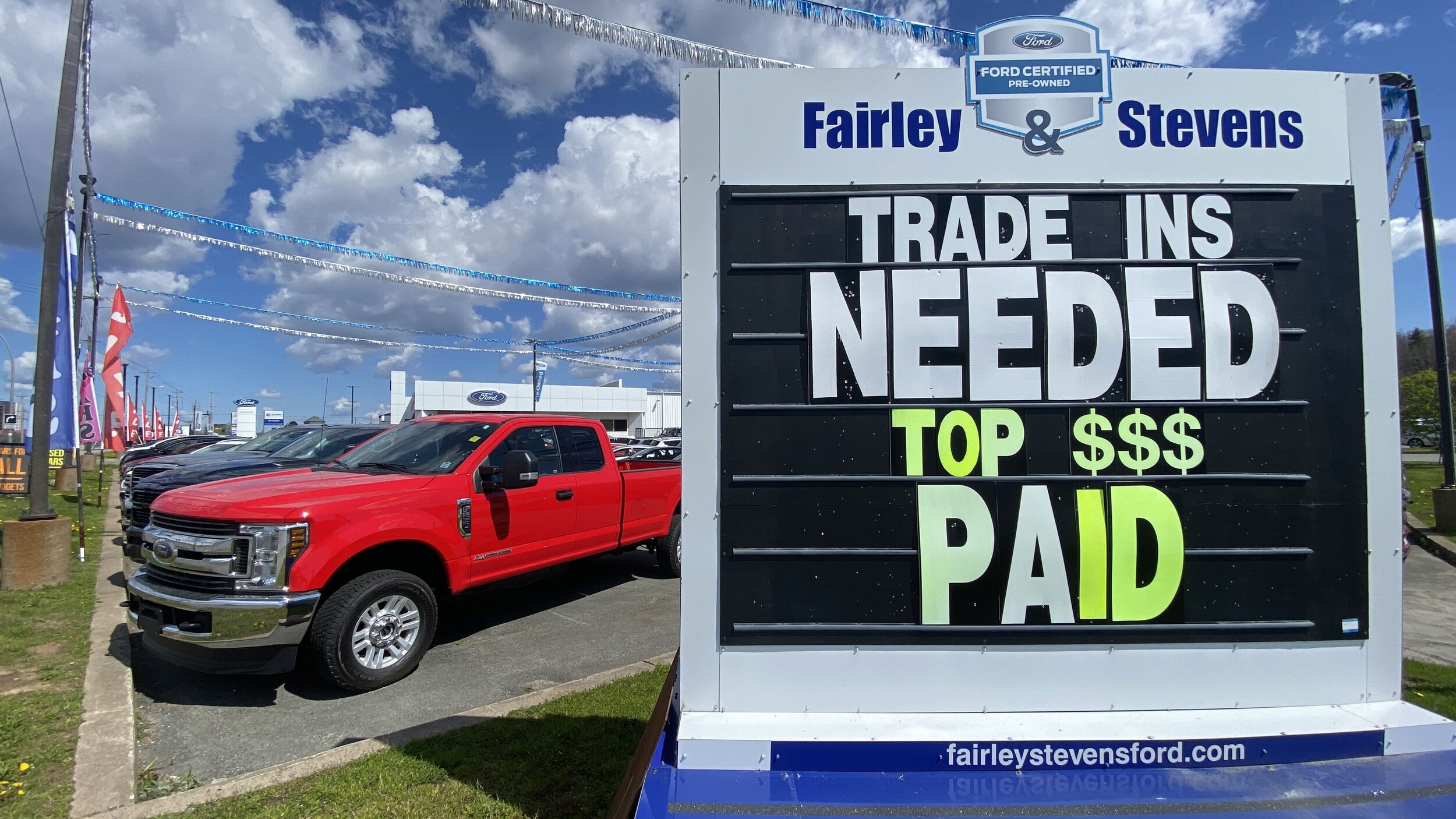 Today's resale market is pretty hot! Less new vehicles available due to shortages means there are less people trading their vehicles in. This has created a gap in the supply of preowned vehicles available for purchase so their value has risen, in some cases pretty significantly. It's an excellent time for customers to choose to sell their vehicle to a dealership. Since the vast majority of customers selling their vehicles to a dealership are trading them in to purchase another vehicle, we've compiled some information of the trade process and how values are determined.
When determining the worth of your vehicle as a trade-in there are a variety of factors that the dealership considers. Here are some of the most important:
Year, make, model and trim level. Obviously, a newer car with more features will fetch a higher price than an older more basic vehicle.
Additional features and aftermarket accessories. Some items that have been added to their vehicle (e.g. running boards) can increase the value as well.
Number of km's. This is a key factor, as you likely know!
Service history. Well maintained, one owner vehicles get a higher trade value.
All of this information gets plugged into software that scans the local market to see what others are asking for comparable vehicles. A vehicle in high demand and low supply will warrant a higher price. Conversely, a low demand vehicle in high supply will lower the asking price. In today's market, especially at Fairley & Stevens Ford, many vehicles (specifically trucks & SUV's) are in high demand. If you are trading one of these, expect to receive a higher than usual trade value!
After giving your car a close look and taking it for a short drive, we'll take the information we've gathered in that process and work backwards from the market value. We'll take off what we figure we'll need to spend on reconditioning so that it is ready for sale. We look at both appearance and mechanicals. Even vehicles that seem in nearly perfect condition will have to go through our Service Department so that we can provide a report to potential buyers. We'll also take off a certain portion for profit, and what is left is what we can offer you for your vehicle.
There are some things that you can do in preparation for the appraisal. You may want to use one of the many online car trade-in value estimators, like the one on our own website. This can provide you with a reasonable expectation as to the value of your car. We'd recommend that you declutter your vehicle ahead of time. It may be worth your while to give it a good clean as well. We will, of course, detail the vehicle before making it available for sale and we are trained to look past the surface but human nature does kick in. First impressions are important. If your car looks really shabby it might send a message about how well it was cared for. If you're thinking of trading your vehicle in soon we wouldn't recommend getting repairs done for that purpose alone. We can usually get things fixed more cheaply than the average consumer. Also, we'll want things fixed to our dealership's standards. Sometimes we have had to repair the repairs that were performed just prior to appraisal! While you may have considered selling your car privately in the hopes of getting more money than a dealer can offer you, it's often not worth the hassle and potential cost of online advertising. It's usually a quick, simple and safe process to sell your car to a dealership because we have the resources at hand to facilitate the transaction. Is there a right time to trade in your vehicle? Some customers assume that you can't trade in your vehicle until you are finished making your payments but it happens all the time! We look at how much is still owing on your car vs how much it is worth. If the money owing exceeds the worth then you'll have negative equity but that can be rolled into the purchase of your next vehicle. You won't necessarily have to come up with that money out of pocket; it can be covered with higher payments. There are also occasions when the worth of the vehicle is greater than the amount owing. The resulting positive equity can reduce the cost of your next purchase. It is also often still possible to trade in your car for a new or newer one with a less than stellar credit rating or none at all. We can help you gradually re-build your credit. Talk to our financial experts about how to approach that. The appraisal process itself is usually quick and easy. We'll need just a few minutes of your time to examine your vehicle and check on market value so that we can make you an offer. Don't hesitate to get in touch when you're ready to move forward. We look forward to hearing from you at your local Ford Dealership!