Is It Time to Upgrade Your Car to A Truck?
Is It Time to Upgrade Your Car to A Truck?
Posted on February 15, 2023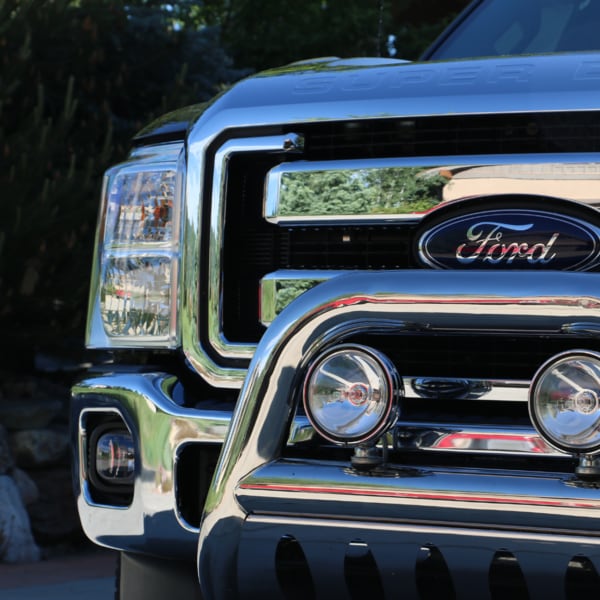 Have you ever considered owning a truck? Reports from auto enthusiasts indicate trucks are outselling cars. Change can be great and when it comes to vehicles, going from a car to a truck can be quite an exciting venture. A truck is not just a work vehicle, it has everything your car has but with extra benefits. If you take lots of road trips and love the adventure of off-road terrain, then it might be time to purchase a truck.
Are you wondering why else it might be a good idea to upgrade your car to a truck? Here are some reasons below.
4 Main Reasons to Upgrade Your Car
1.  Depreciation – Vehicles become less valuable as time goes on. Typically, your car will lose more value in the first five years than a truck. Cars average between 35-45% depreciation compared to trucks at around 21-31%. So, if you want a vehicle that holds its value longer, a truck is a good choice.
2.  Issues - Wear and tear cause your car to require more maintenance as time goes on. You might start to notice worn-out brake pads, a shaky steering wheel, rough suspension or heat and air conditioning problems. Save yourself time and money from all these little issues and purchase a new truck.
3.  Warranty Expiration – Most vehicle warranties only last three to five years from the date you purchased the vehicle. Without a warranty, the cost of repairing or replacing parts of your vehicle is no longer covered and solely reliant upon your bank account.
4.  Old Technology – As time goes on, more vehicles are available with better technology than when you initially purchased your vehicle. When you get a new truck, you can get state-of-the-art technology like new towing capabilities, hybrid options, and crystal-clear Bluetooth speakers.
Benefits of Purchasing a Truck
Owning a truck is no longer just a means of hauling heavy-duty items around but a luxurious way to take to the road. Ford F-series trucks are a perfect example of a vehicle that has withstood the test of time. F-series trucks are constantly being reinvented to further enhance comfort, economy, and style. Ford trucks are the vehicle of choice for city driving, working in the field, or taking to the open road. What exactly are the benefits of driving a truck?
Adventurous – A Ford truck screams adventure. It is well suited for a lifestyle of camping, fishing, hiking and everything in between. When you go off-road, you can count on a Ford truck to stay stable under a variety of different terrain. Uneven backroads, rocky riverbeds, and sandy ground are no match for a truck. There is no need to be concerned about debris and stones getting kicked up during the drive. Trucks are equipped with strong mud flaps to protect the undercarriage of your vehicle.
Roomy – If you have a big family or lots of friends, you can all comfortably pile into a Ford truck. The spacious back seat or extended cab with the availability of a leather interior and heated seats will keep everyone happy. Don't forget about the extra-large storage space inside the vehicle and rear box. Why take several vehicles on your road trip when you can save on gas by taking just one? Fit everyone and everything you need in your new truck.
Raw Power – Not only does a truck give you the power to carry heavy loads but there is a lot of engine horsepower. You can get where you need to go or tow what you need with optional V-6 or V-8 engine sizes. When you need a little extra grip, you can engage the traction control.
High Visibility – See everything on the road from a different angle when you drive a truck. The cabin is higher than a car, giving you more visibility of what is down below. You can avoid hitting something in your way when it is easier to see. Trucks also have large glass panels and big rear-view mirrors to further enhance your visibility. All this, paired with the technology of rear cameras and blind spot sensors make a truck the ideal vehicle for driving anywhere.
Safe – You should feel secure in the vehicle you drive, and a truck has many safety features. With an improved seat belt system, trailer sway control, and side impact protection to name just some safety features, why wouldn't you want to drive a truck? Options like an automatic braking system or automatic high beam lights help you avoid hitting an animal when you are travelling down the highway at night.
In Closing…
Come to Fairley & Stevens Ford Dealer in Dartmouth to test drive some of the Ford F-series trucks and see for yourself what makes them so great. A truck is a true standout, and you can choose from many colours and upgrades to suit your style.