How To Know It's Time for A New Car or Truck
How To Know It's Time for A New Car or Truck
Posted on March 27, 2023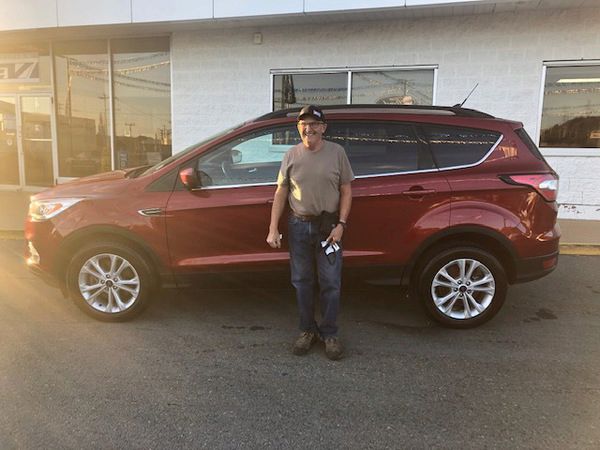 How To Know It's Time for A New Car or Truck
Owning a vehicle allows you the freedom to travel anywhere. When you need to get out of the house for a change of scenery, run errands, take a road trip, or drive someone to the hospital, the best mode of transportation is your car.  Investing in a new or used car or truck is worth every penny.
Monitoring the market for new vehicles keeps you prepared for when you need to retire your car or truck. Whether you are considering the purchase of a new or used set of wheels, an auto dealership is a great place to start looking. Here are the advantages of upgrading your existing vehicle and the telltale signs you need to do it soon.
Besides that new vehicle smell, a new car has many advantages.
·  Signifies A Fresh Start – Wipe the slate clean and take your car on new adventures to experience the open road like never before
·  Customize to Suit Your Desires – Choose colours, accessories, and features like heated seats or keyless entry that appeal to your personality and style
·  New Technology – Stay up to date with exciting, advanced features that new vehicles offer like Apple CarPlay, Android Auto or automated lane sensors and parking systems
Many people overlook the benefits of buying a certified pre-owned vehicle but there are several advantages.
·  Saves Money – All cars depreciate over time but when buying a used vehicle, the initial depreciation has been taken on by the previous owner. You can save thousands of dollars by buying a pre-owned automobile.
·  Plethora of Reviews – There is lots of information on the internet about various makes and models to help you choose a vehicle based on consumer ratings.  Use your research to make the best choice by noting the pros and cons from previous owners.
·  Issues Already Dealt With – Issues that cause vehicle recalls have already been dealt with so you can have peace of mind knowing your used automobile is roadworthy.
5 Signs You Need a New Automobile
Is it time to change your vehicle to a new one? These signs indicate it is!
1. Evolution
Has your lifestyle changed? You may need a different vehicle to accommodate a growing family or new hobbies.  Perhaps you are going from being single with a two-seater sports car to being married with children.  Road adventures now require a multi-seat automobile. A desire to hit the mountains for skiing or camping is the perfect reason to upgrade your car to an SUV. Whatever is going on in your life, there are plenty of vehicle options to choose from.
2. Safety Concerns
One of the key reasons to get rid of your vehicle and purchase a new one is safety. As a vehicle ages, it can become a road hazard. Broken or worn-out parts can be the cause of an accident. You want to feel protected in your automobile and confident it can safely get you and your family where you want to go.
Signs of safety issues:
·  Weird engine noises or steering issues
·  Broken airbag sensor
·  Inoperable seat belts
·  Smoke coming from the wheels or engine
Routine maintenance can help you avoid safety problems, but sometimes a new vehicle is the best option. Always check your car for anything out of the ordinary and if you notice something, get it serviced right away.
3. Constant Breakdowns
When your car or truck breaks down more than twice a year, you should be searching for a different vehicle. The one you have is tuckering out and could end up calling it permanent quits at any moment.
Being stuck on the side of the road with no service can be costly and dangerous. Having your car towed can run you hundreds of dollars. You should be able to rely on your vehicle for both long and short trips. You don't want to leave the house with trepidation about making it to your destination.
4. Repairs Become More Than the Automobile Is Worth
If your automotive repairs cost more than your vehicle's current value, you should consider a new one. There is no reason to throw away money. You might need engine repairs which could cost $5,000 but if your vehicle is only worth $4,000 there is no point wasting money that could be put towards a more roadworthy car.
5. Negatively Impacted by the Weather
The operation of a vehicle is truly tested when extreme weather conditions hit. If your vehicle struggles to start in super cold weather or overheats after being parked under the scorching hot sun, you may need to find a different vehicle. Electric and mechanical problems can escalate over time, especially during extreme cold or heat. A vehicle that functions poorly could be the start of multiple issues in the months to come.
Concluding…
At Fairley & Stevens Ford, we ensure you are completely confident with your vehicle choice. Your safety, style choice, and opinions matter to us. Helping you purchase a new or used car or truck is what we do best.
Ask us anything. From sales to service, we are here to help you make the important decision of which vehicle to own.