Get Better Performance With Roush
Get Better Performance With Roush
Posted on December 9, 2022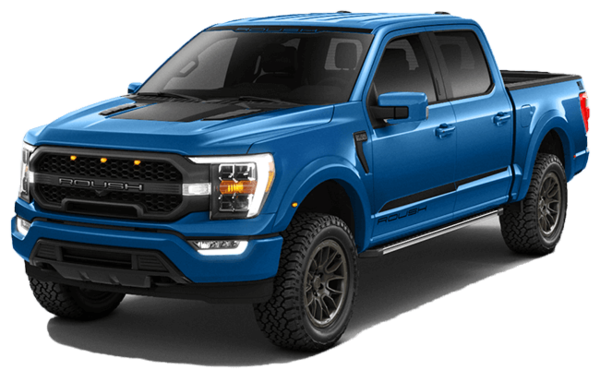 Looking to upgrade your ride for faster, stronger performance? ROUSH is your answer - and we're the Ford dealership in Atlantic Canada to get you there!
ROUSH Performance engineers, develops, and manufactures high performance parts for street and competitive racing that can also be utilized to increase day to day vehicle performance giving you better handling, gas mileage and offroad options. At Fairley & Stevens Ford, we maintain an inventory of ROUSH vehicles (when available), as well as genuine ROUSH aftermarket parts that improve your vehicle's speed, capacity and off-roading capabilities. If you're thinking of purchasing a ready-made ROUSH vehicle straight from the factory, you'll have a few Mustangs and the Ranger, F-150 and Super Duty options to choose from. When adding after-market ROUSH Performance parts, we've got them available for the following models:
Mustang
F-150
Bronco
Super Duty
Ranger
And even the Focus!
ROUSH Performance parts can give you better performance in various functions of your vehicle. Here are some of the benefits you'll see from the upgrades:
Increased horsepower
Improved efficiency
Longer engine life and better overall performance
More responsive acceleration
Better handling
Better fuel economy
Increased off-roading capabilities
When searching for a ROUSH vehicle or parts, the options are endless at Fairley & Stevens Ford. Whether you're looking to purchase a track ready ROUSH Ford Mustang, are more interested in a higher output ROUSH F-150 truck or want to improve the performance of your current Ford vehicle, we've got you covered. Call us today and one of our experts will gladly go over all your options with you!