Camping With Your Ford
Posted on July 21, 2022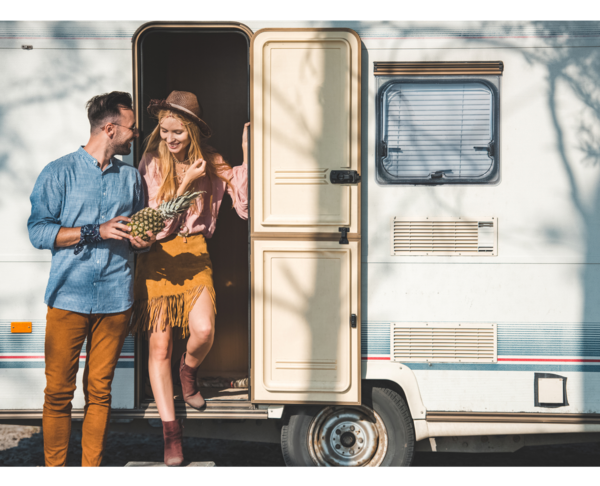 When we talk about camping with your Ford vehicle there are many different facets to consider depending on whether you plan to camp in your vehicle, use it to travel to campsites or if you'll need to tow an RV. Here are some important things to consider when preparing to camp with your Ford vehicle this summer.
Towing - Bringing along any type of camper, RV or trailer for camping requires a lot of preparation and proper planning starting with ensuring your vehicle has the capacity to tow the rig you intend to use. Here are the towing capacities for each Ford model:
Ford EcoSport: Up to 2000 lbs
Ford Escape: Up to 3500 lbs
Ford Edge: Up to 3500 lbs
Ford Bronco: Up to 3500 lbs
Ford Maverick: Up to 4000 lbs
Ford Flex: Up to 4500 lbs
Ford Explorer: Up to 5600 lbs
Ford Ranger: Up to 7500 lbs
Ford Expedition: Up to 9300 lbs
Ford F-150: Up to 14000 lbs
Ford Super Duty: Up to 24200 lbs (Conventional Towing), 37000 lbs (Gooseneck/5th-Wheel)
*When properly equipped. Make sure to check your owner's manual for full specifications before towing.
Camping in a trailer is comfortable and you typically have a lot more amenities but it does require a lot more planning, equipment and you have less flexibility on where you can go.
Truck Canopies - Adding a canopy on to your truck can be one of the simplest, most convenient and comfortable ways to camp with your vehicle. Canopies provide security, protection from the elements and plenty of headroom for sleeping when you're truck camping. You may want to choose a cap with fewer windows to provide privacy and reduce the light coming in if you're not an early riser.
Your Ford truck can have a truck canopy easily installed at a dealership or you can purchase one privately, though you risk not knowing if there will be leakage or any pre-existing damage. They are an excellent option for simple camping set up that can go almost anywhere and is great when you'll be moving around a lot. Simply set up the sleeping gear that you find most comfortable in your truck bed and you're all set!
Vehicle Tents - Adding a tent over the bed of your truck or as an extension out of the back of your SUV can be another great way to camp with your Ford vehicle.
Simply park your vehicle, hook up the tent and you've got a great combination of the best of both worlds. Vehicle camping tents are cost-effective and keep you off the ground, though they are less weather-resistant than canopies. You'll need to make sure you choose a tent that fits your vehicle properly and is appropriate for the weather during your trip.
Ground Tent Camping - You can also take your Ford vehicle on a traditional tent camping trip. You can access any place that your vehicle has the proper ground clearance and equipment for which is a bonus. Your Ford has lots of excellent storage options that can help you to make the best use of interior and exterior space when packing your vehicle for a trip.
DIY & Vehicle Sleeping - Another option for camping in your vehicle is to sleep in the cabin of the car, SUV or truck. Depending on the vehicle, you can drop the back seat and make the most of your trunk space, DIY a comfortable truck bed set up or simply recline the seats.
Roof Racks & Carriers - When packing for a camping trip, you may find that an exterior carrier or rack makes a huge difference. Not only can you transport large items such as bikes and kayaks, you can also use them to store your gear to make room for interior sleeping and to save time readjusting storage and sleeping quarters. A roof rack provides a ton of versatility to camping with your Ford and can be purchased from a dealer or privately, depending on your preferences.
Your Ford is one of the best camping buddies you'll likely find. Equip it well for the type of camping and sleeping arrangements you prefer and enjoy a wonderful summer of fun! Come visit us today at your local Ford Dealer!