What is the Towing Capacity of the 2018 Ford F-150?
By Product Expert | Posted in Ford F-150 on Tuesday, June 26th, 2018 at 6:56 pm

2018 Ford F-150 Towing Capacity
When it comes to power and performance, no pickup truck quite does it like the 2018 Ford F-150! This vehicle is designed from the ground up with work and play at its heart, with an excellent engine, and a wealth of performance features to boot! Continue reading to learn more!

2018 Ford F-150 Engine Details
The 2018 Ford F-150 has many excellent engines available, giving you a ton of variety in your power and performance that you can enjoy! The first of these excellent engines is a 3.3-liter Ti-VCT V6 engine, which can deliver up to 290 horsepower and 265 lb-ft of torque. Another available engine is an enhanced 2.7-liter EcoBoost®, which can offer up to 325 horsepower 400 lb-ft of torque, giving great power and performance for you to enjoy.
A third and final engine that is available for the new 2018 Ford F-150 is a second generation 3.5-liter EcoBoost®, which is the strongest engine on an F-150 yet! This excellent engine has up to 375 horsepower and 470 lb-ft of torque for you to enjoy! This provides up to 13,200 lbs of towing capacity, more than enough to haul any toy!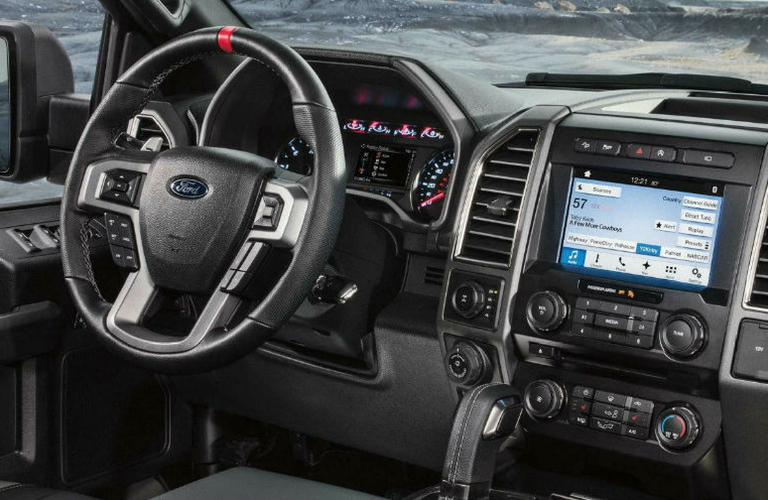 2018 Ford F-150 Performance Features
Standard with the engine offered by the 2018 Ford F-150 is its many exceptional performance systems, including an immensely powerful 10-speed SelectShift® automatic transmission! This transmission works with the engine of the 2018 Ford F-150 and provides it an immense amount of power and towing capacity!
The new Ford F-150 also has an excellent operating range for automatic shifting, largely thanks to progressive range select. This, combined with the SelectShift® technology, gives a class-leading level of driver control!
So, if you want a vehicle that's designed with power and performance in mind, look no further than the 2018 Ford F-150! This truck is perfect for work or play and can tackle just about any job! Contact us at Fairley & Stevens today to learn more!