Available Performance Features for the 2018 Ford F-150
By Product Expert | Posted in Ford F-150, Uncategorized on Tuesday, June 19th, 2018 at 8:43 pm

2018 Ford F-150 Engine and Performance Features
The Ford F-150 is the pickup that altered the truck landscape forever with its awesome blend of power and performance. With its strong engine options and immense towing capacity, the Ford F-150 has dominated the American truck market for nearly 40 years, and it doesn't appear to be slowing down any time soon with the 2018 Ford F-150! Continue reading to learn more!

2018 Ford F-150 Engine Details
When it comes to power and toughness, no automaker does it quite like Ford does. Offering immense power and performance, the new 2018 Ford F-150 is a vehicle that's designed with work and play in mind and guarantees to tackle even the toughest jobs. Nowhere is this more apparent than with its many exceptional engine options!
One of the engines available for the new 2018 Ford F-150 includes a new 3.3-liter Ti-VCT V6 engine, which can deliver up to 290 horsepower and 265 lb-ft of torque. Another engine is a more powerful 5.0-liter Ti-VCT V8, which can deliver up to 395 horsepower and 400 lb-ft of torque. However, the real treat comes from the second generation 3.5-liter EcoBoost® engine, which offers up to 375 horsepower and a massive 470 lb-ft of torque, giving it the ability to tow up to 13,200 lbs!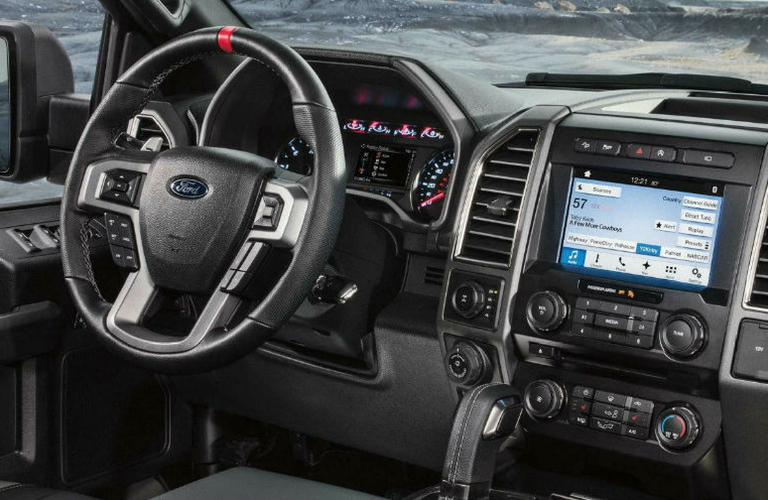 2018 Ford F-150 Performance Features
However, engine power isn't all the new 2018 Ford F-150 has! The new Ford F-150 also has a wealth of amazing performance features for you to enjoy, including an exceptional 10-speed SelectShift® automatic transmission, which delivers higher average power for acceleration! This amazing transmission is the key to the new 2018 Ford F-150's great towing power and ability and makes it perfect for tackling any job you can throw at it!
So, if you want a truck that takes performance to the next level and doesn't falter for a moment, look no further than the 2018 Ford F-150! For more information, or to take it for a test drive, contact us at Fairley & Stevens Ford today!