2018 Ford F-150 Engine and Performance Details
By Product Expert | Posted in Ford F-150 on Thursday, July 12th, 2018 at 9:17 pm

2018 Ford F-150 Performance Details
The 2018 Ford F-150 is the pickup truck that forever altered the landscape of trucks in America, being the best selling for over 40 years! It did this through great innovation, and by offering the best power in its class, bar none. It achieves this with a combination of great engines and excellent performance features, giving it the ability to tackle any job! Continue reading to learn more!

2018 Ford F-150 Engine Details
The 2018 Ford F-150 is a vehicle that's built for power and performance, and it shows that through its excellent engines! Every engine on the 2018 Ford F-150 has been re-engineered, improved, upgraded, or built-all new this year, making it the most advanced F-150 model lineup ever!
Some of the more noteworthy engines in this line up include the impressive 5.0-liter Ti-VCT V8 enhanced engine, which is built with power at its core! This engine offers up to 395 horsepower and 400 lb-ft of torque, giving it a towing power of 11,600 lbs! Another great engine is the exceptional second-generation 3.5-liter EcoBoost® engine, which is a redesigned version of the 2017 Ford F-150's engine. This engine delivers up to 375 horsepower and 470 lb-ft of torque, allowing you to achieve a max towing power of 13,200 lbs!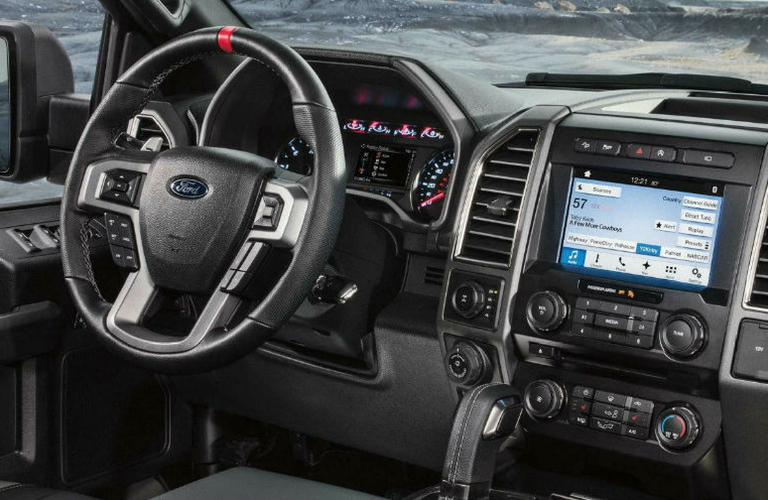 2018 Ford F-150 Performance Features
Building off its strong engines, the 2018 Ford F-150 also has numerous exceptional performance features! The first of these is the great 10-speed automatic transmission, which is designed with the power of the Ford F-150's engines in mind. This transmission delivers exceptional handling and acceleration, allowing you to access all the truck's power without worry.
Additionally, the new 2018 Ford F-150 also features a progressive range select for its transmission, allowing you to get a class-leading level of driver control!
So, if you want a truck that's built tough, and strong enough to tackle any job you throw at it, look no further than the 2018 Ford F-150! Contact us at Fairley & Stevens Ford today for more information!