5 Tests To Identify If You Need New Windshield Wipers
5 Tests To Identify If You Need New Windshield Wipers
Posted on September 30, 2022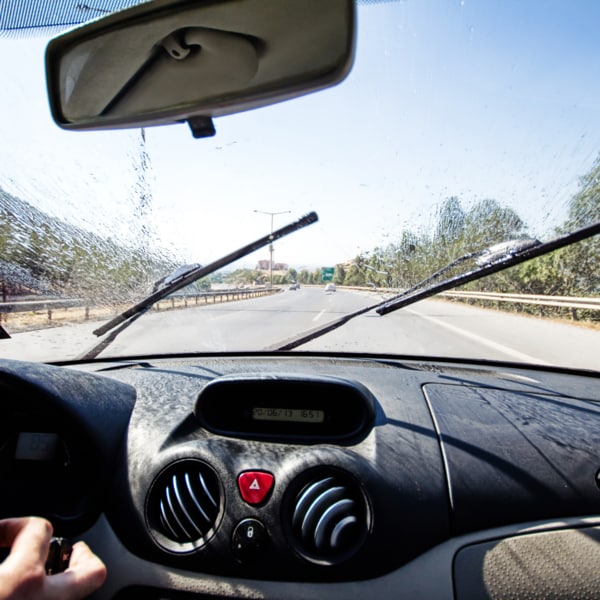 It's very easy to forget about your windshield wipers. They are there, they work when you need them and then they disappear under your hood and you don't give them another thought. But the summer heat can dry them out, rain and hail can cause them to overwork and get damaged and winter cold and ice can do a number on them so you do need to check in once and a while to see if new wipers are needed. A typical rule of thumb is to change your wipers every 6-12 months, but how will you know if your wipers are ready to be replaced? Check out these signs it's time for new ones!
Inspect your wipers and run them a few times, looking for the following:
Cracked Rubber - If you notice cracks in the rubber on your wiper blades, you'll want to replace them. When the rubber becomes dry and brittle it won't make proper contact with the windshield which can lead to streaks and can even scratch your windshield surface.
Bent or Damaged Frames - Wiper frames can get bent quite easily so if an area of your windshield isn't getting reached or flat, consistent contact isn't being made, this is likely the culprit. Check for physical damage to the plastic or metal on the frames and replace them if necessary since these cannot typically be repaired.
Floppy Blades - Lift the blade off the windshield and notice if any of it droops or comes off the frame. If so, the adhesive that keeps it held in place is no longer doing its job. You can try to reglue it, but then you take the chance of it failing when you need it most so it's best to replace the wipers as soon as possible.
Squeaking or Chattering - Dragging noises, squealing or chattering across the glass all indicate that your wipers are not connecting with your windshield properly which will make them ineffective. Grab some new ones to save your ears and help you operate your vehicle more safely.
Streaks - If you're getting streaks when you use your wipers, give them a quick wipe with a cloth in case dirt or debris has stuck to them. If that doesn't help, you need new wiper blades. Streaking means your wipers aren't working properly and it's time for new wipers.
If you notice any of these issues while you're driving, it's a clear sign you should pick up some new wipers or stop into one of our drive-up Service bays to have a Service technician take care of it for you. Otherwise, it's a good idea to check your wipers at the end of the summer and after winter when they'll have gotten the heaviest use and change them as needed. Have more questions? Why not call or visit your local Ford Dealership and we'll be happy to help.