4 Considerations You Need To Know As A First Time Car Buyer
4 Considerations You Need To Know As A First Time Car Buyer
Posted on February 10, 2023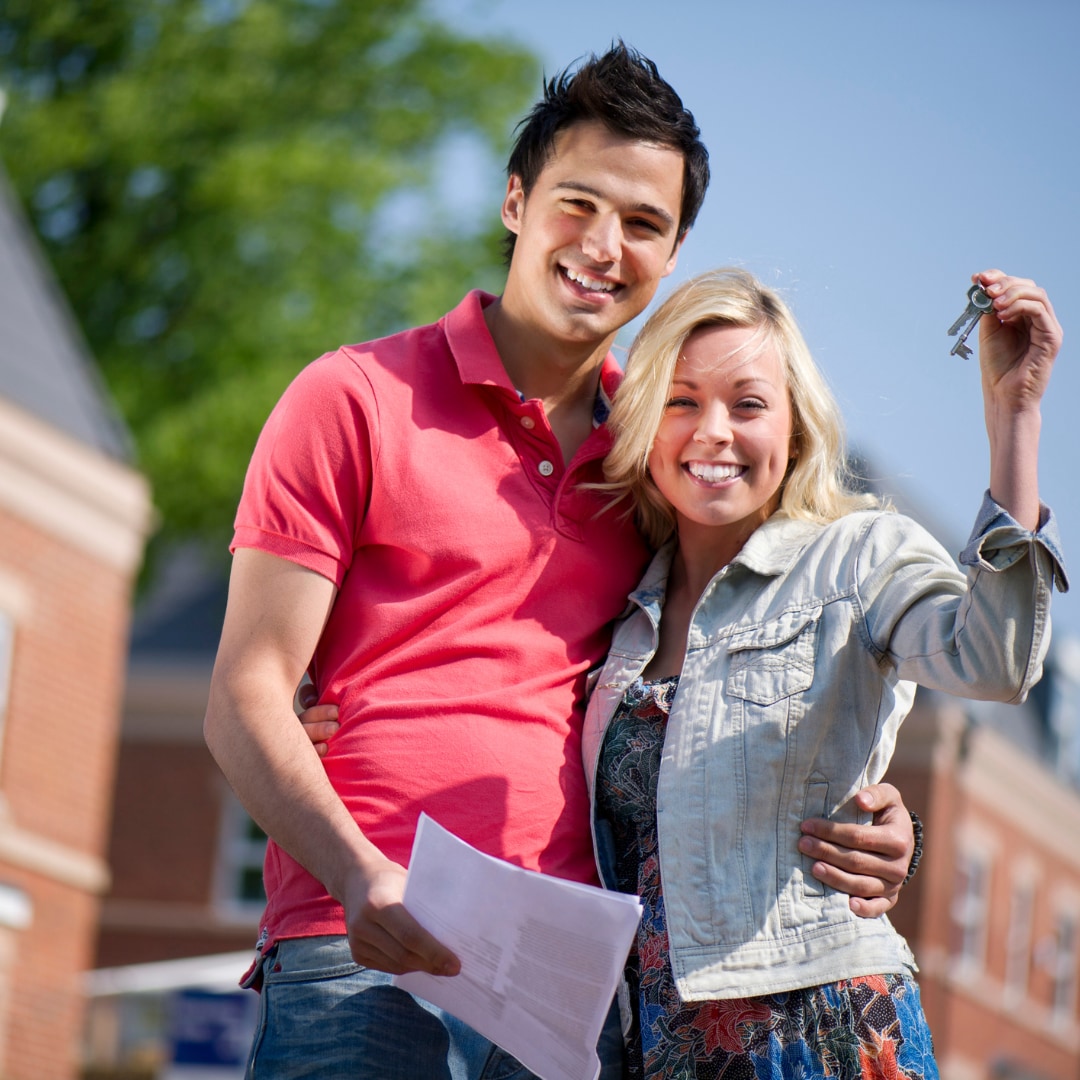 Buying your first car is a very exciting time and the team at Fairley & Stevens Ford is so proud to be a part of that experience. That's why we offer a $500 rebate for all of our first time buyers!
The first time you purchase a car can also be a bit nerve wracking as well. Your inexperience can cause you to wonder if you're choosing the best options - which vehicle, purchase type, payments - for your unique situation. You may also have many questions about how financing works, if you'll get approved and much more.
Your salesperson is the best person to discuss your situation with, as they can help you to determine the best options for your needs, but here is some general advice for first time buyers.
Figure out how much you can afford. The very first thing you should do when making a large purchase is to determine how much you can afford. If you will be buying the vehicle outright, you can easily determine this by how much you have saved. If you will be borrowing or financing your purchase, you'll want to determine how much you can afford to spend each month. Be sure to get an estimate for insurance, gas and maintenance as well so you're looking at the total cost of vehicle ownership and don't overextend yourself on the vehicle payment.
How much you can afford to spend on a vehicle payment each month doesn't necessarily equate to how much car you can afford. There will be the cost of borrowing included in the payment as well and that will depend on which option you choose so it will be a rough number at this point.
Decide if new or used is right for you. Both new and used vehicles come with their own set of pros and cons. It will depend on your circumstance which is better for you, no two situations are the same.
New Vehicles
Pros
Full warranty to cover many potential issues that could come up
Financing and leasing are an option
Traditionally lower interest rates
The newest technology and in brand new condition
Cons
Faster depreciation
Higher cost to purchase
Higher insurance rates
Used Vehicles
Pros
Larger depreciation hits have already been taken (usually)
Lower cost to purchase; easier to pay in full
Lower insurance rates
Cons
May have outdated tech, higher mileage and some blemishes
Warranty will be reduced or gone; Repair costs can be more frequent
Require more maintenance
Leasing is not an option; Interest rates are higher
Your salesperson can help you walk through your personal situation to determine which option is best for you.
Determine if you'll lease or purchase. If you're financing the purchase of a used vehicle, your choice will be between the dealership's terms/interest rates or going with a bank. Both have their own pros and cons, but banks can often offer lower interest lines of credit if the purchase price is within your approval amount. Otherwise, most lenders the dealerships have access to will offer a very competitive rate to get your business.
When choosing a new vehicle, you'll be able to buy the vehicle or lease it. Leasing is very attractive to first time buyers because the payment is much lower and the duration of the contract is often much shorter. But you also give the vehicle back or buy it outright as a used vehicle at the end of your lease so that may be less attractive for some buyers.
Purchasing a new vehicle usually requires a loan. Most dealerships offer very low purchase interest rates which is definitely attractive, but making payments for the full purchase price of the vehicle often means a high monthly payment or you have to go with a longer lending period. That means you'll be making payments on the vehicle for longer. You will also own it at the end of the payment schedule though and it becomes an asset.
Save a healthy down payment. One of the best ways to avoid interest payments if you cannot pay the full price of the vehicle upfront is to save a healthy down payment before you make the purchase. This reduces your overall principal so the amount of interest included in your monthly payment will be lower. As a first time buyer, it also shows the lender you are a more stable borrower and makes it more likely you will get approved.
Once you've taken these steps, you can start to look at vehicles and choose the best one for you. Consider your daily habits, your hobbies and leisure activities and all of the ways you want to use the vehicle. Those who commute a long way each day may want to consider a more fuel efficient option. If you do a lot of camping, you may need a vehicle with more storage space or towing capacity. If you enjoy offroading, models built for that will be the best to check out. You'll find you are most comfortable with your purchase, and the cost of overall vehicle ownership when you buy the one that best suits your lifestyle and preferences.
Contact us online or come by the Ford dealership if we can provide additional information or advice specific to your situation to help you in making any of these decisions. Our team is trained to help first time buyers figure out what is best for them so we can get you into a vehicle you'll love!
And don't forget, you get $500 off your purchase price just for buying from us!